#zaomeetup2016
We just got back from our first ever company meetup where all four of us where in the same place at the same time…with all of our spouses and children. To say it was epic is an understatement.  This was the first time all of us met in the flesh. In actuality, the weekend was full of a lot of firsts.
It was almost immediately apparent that our entire group (17 in total: 4 employees, 4 spouses, 7 kids, and 2 babies) had chemistry and was able to gel without effort.  Usually in a group this size there is going to be an odd duck, or "they're nice, but [fill in the blank]", yet that wasn't the case.  Even our kids all got along and kept each other entertained.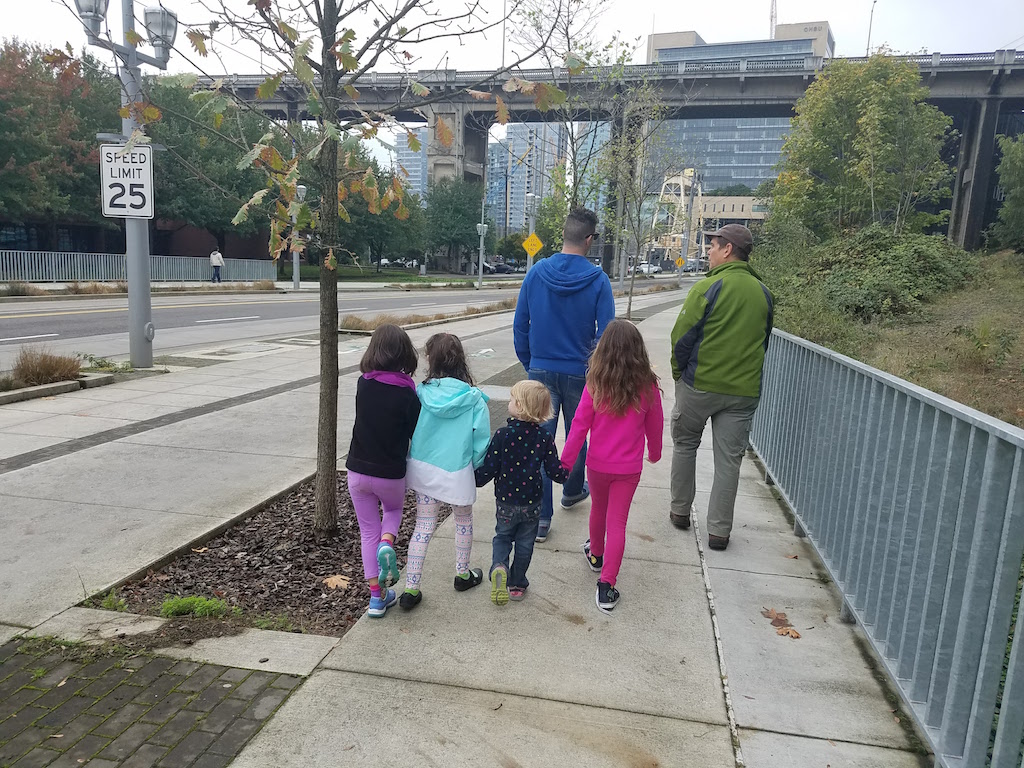 This instantaneous connection enabled bonding, camaraderie, and access to our truer selves that would have otherwise required more effort and time to get there.  Not to say we walked away as besties with the deepest understanding of our life stories, but unequivocally, we feel like a collective family instead of a handful of employees doing work on the web.  The increased trust and familiarity with one another will only serve to strengthen and shore up Zao as we plunge forward.
It was also really enlightening seeing our strengths and differences play out in everyday normal life.  Even things like playing pool or grocery shopping revealed our personalities, processes, and frameworks. I constantly caught myself thinking, "This makes so much sense!"  There were so many connections for me between how someone approaches code with how they approach their everyday life.
Our differences were really highlighted to me as well.  I've never thought much about how I'm the only female on our team, but it was striking to me in different situations.  Similarly, I don't often think outside the American framework, and having non-Americans in our midst opened my eyes to things I don't normally see.  For whatever reason, it's easy for me to homogenize our team when 90% of my communication with everyone is only in written words and the occasional /giphy.  I feel like now I'll be more aware of our differences in our future communication after this.
I feel like this weekend was laying a fantastic foundation for what future Zao will hold.  In a lot of ways it felt like getting engaged.  We've permanently established that we like each other, we want to be together, and we work well with each other.  Now I believe we'll start facing and conquering the pain points and challenges that come in every business, relationship, group, etc.
Ultimately, I could not be happier with the group I get to work with.  I couldn't imagine a better setup.  We're a dream team that's just like in the movies*.
*Ed. – When Mihai came in from Romania, nearly every new experience was appended with the statement, "It's just like the movies!