Case Study
Supercharged WooCommerce Subscriptions
If you're a parent, you know the agony of trying to get your kid to try new foods. Partnering with SquareBaby to super-charge their WooCommerce Subscriptions implementation was way more fun than that! In fact, we were stoked to be able to work with them, if only to be able to try their food out on our own kids!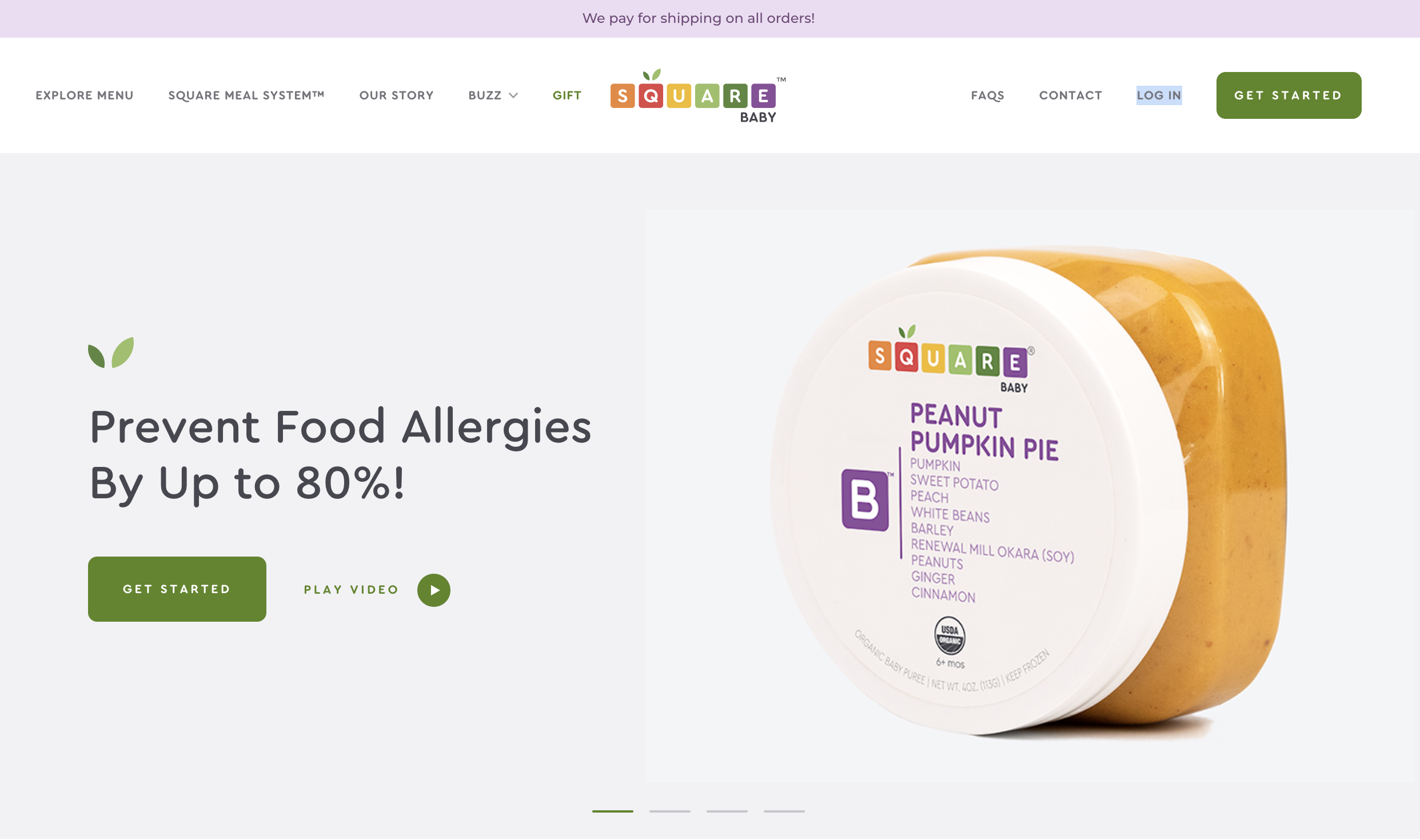 Customized Onboarding. Deep WooCommerce Subscriptions Integration
Being core contributors to WordPress, WooCommerce and WooCommerce Subscriptions has its perks! Knowing the internals of their platform as deeply as we do meant that we were able to provide ton of value when it came to customizing SquareBaby's WooCommerce Subscriptions setup.
Completely customized onboarding process, including deep integration with CRM (ActiveCampaign, in this case).
GeoIP validation, ensuring a positive experience for users within delivery area as well as those outside.
Built in VueJS.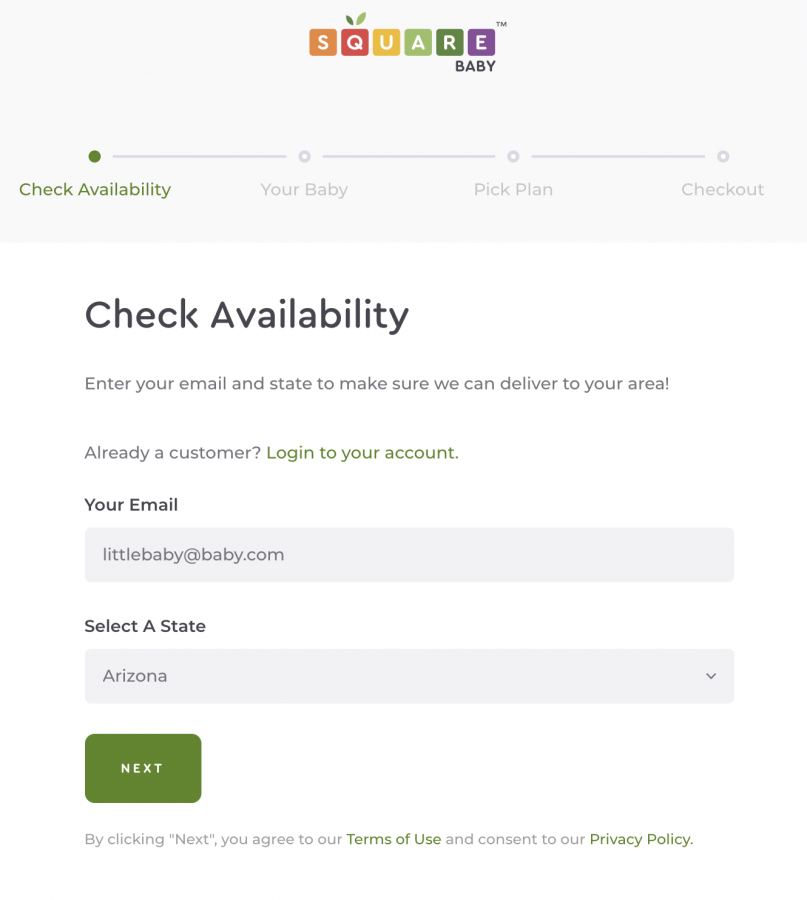 Powerful Business Logic, Beautiful User Experience
Combining the beautiful design and UX work provided to us by SquareBaby with the powerful faceting tools made available with FacetWP was a winning approach for their shop page. Having well-thought out taxonomies for allergens, dietary needs and age ranges meant that parents can find exactly the food that their child needs.
Because of the SquareBaby team's deep expertise in pediatric dietary needs – parents can use this interface with confidence, knowing that they'll be able to select the perfect food for their children.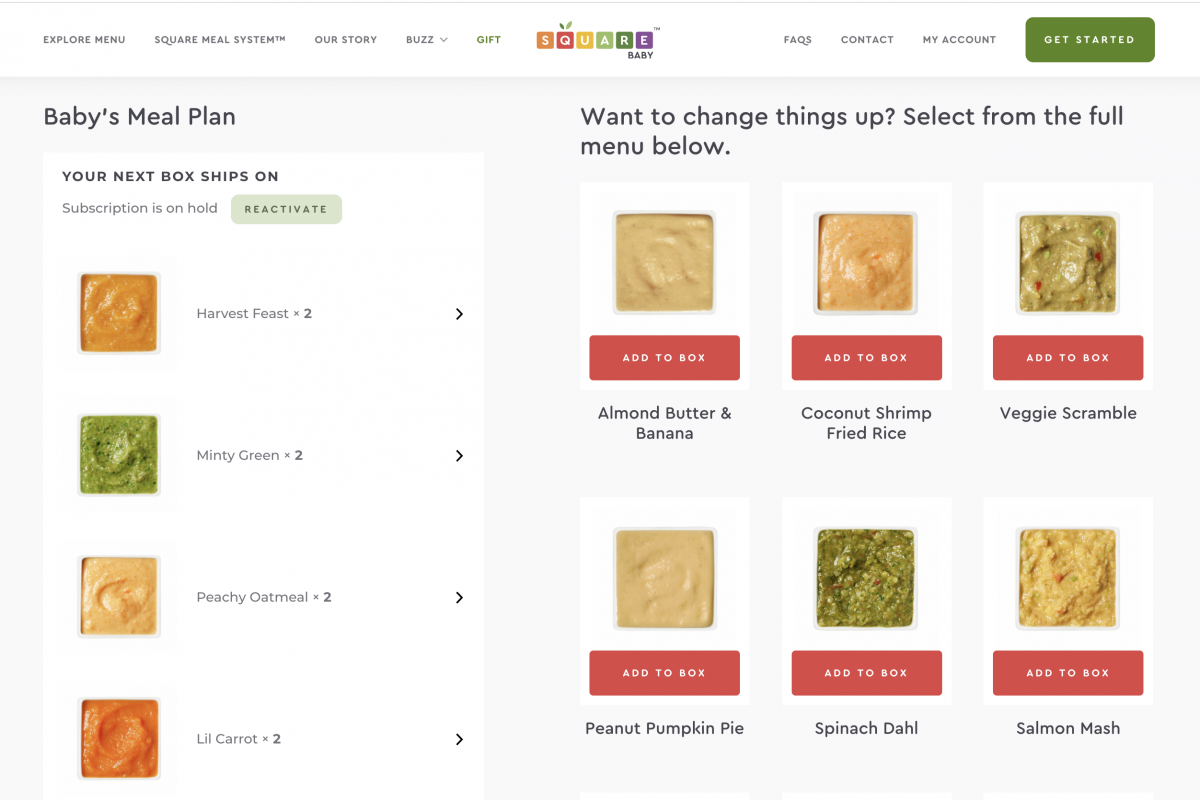 A Subscription Dashboard, Reimagined
Have you ever found yourself frustrated with a subscription box service? Not sure how to add or remove items, not sure when your next box will come, or how to place your subscription on hold?
We worked closely with the team at SquareBaby to anticipate all of these common pitfalls with subscription services. With our help, they've been able to integrate deeply with their fulfillment partner, completely customize their subscription schedules, and eliminate countless customer service headaches with powerful customized interfaces.
Ready to build your next big WooCommerce Subscriptions idea? Get in touch.