Case Study
Gutenberg Blocks for Travel Portland
We've used extended and enhanced Gutenberg on many different projects – experimenting with custom blocks, page building, and more generic content publishing. We've gotten familiar with the areas in which it's still quite painful to use – as well as the areas where it shows a lot of potential. But among all of these projects, one of our absolute favorites was our work with Travel Portland.

Customizable. API Integrated. React Components
We created a completely customized Gutenberg block library with reusable React components. Travel Portland's tech team can use this for years to come to integrate seamlessly with their myriad systems and APIs.
Deep editorial integration with external APIs
Smart preview states and definable rules to guide editorial input
Reusable React components for consistency and integration across the entire custom block library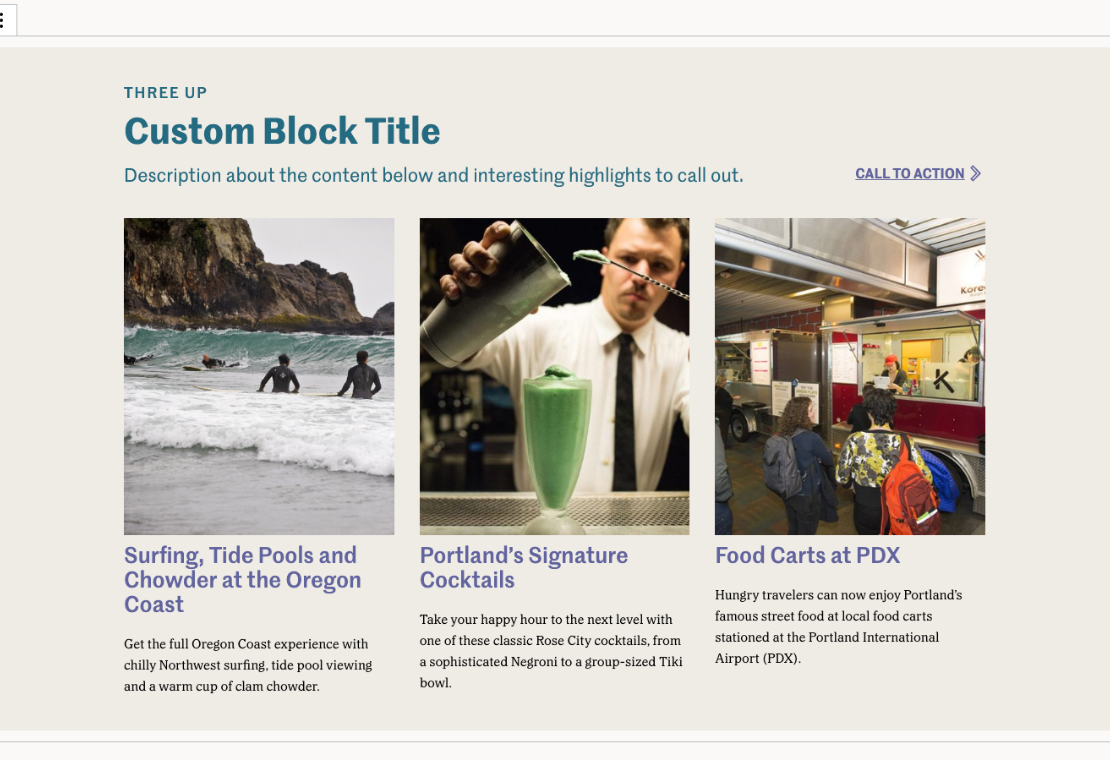 Backend and Frontend, Completely Identical. The promise of Gutenberg, fulfilled.
One significant pain point experienced by the editorial staff at Travel Portland was having to constantly guess what the front-end would end up looking like. With dozens of editors, writers, and artists working on many posts, we were able to push past the shortcomings of shortcode soup and finally empower the editors with a clarity of vision for their content.
Performant, Powerful, Perfection
By integrating with systems like Google Places, Localist, Cloudinary, SimpleView and more – we were able to help Travel Portland launch an industry-leading DMO (Destination Marketing Organization). As one of the only DMOs in the world with a Gutenberg-first website, they're positioned to move forward confidently into a future made unexpectedly uncertain due to COVID-19. Creating a new website with them that is robust, powerful, and performant was a joy. We're thrilled to have been able to play a small part in their future success.
Want us to build your next big idea? Get in touch.